ABOUT US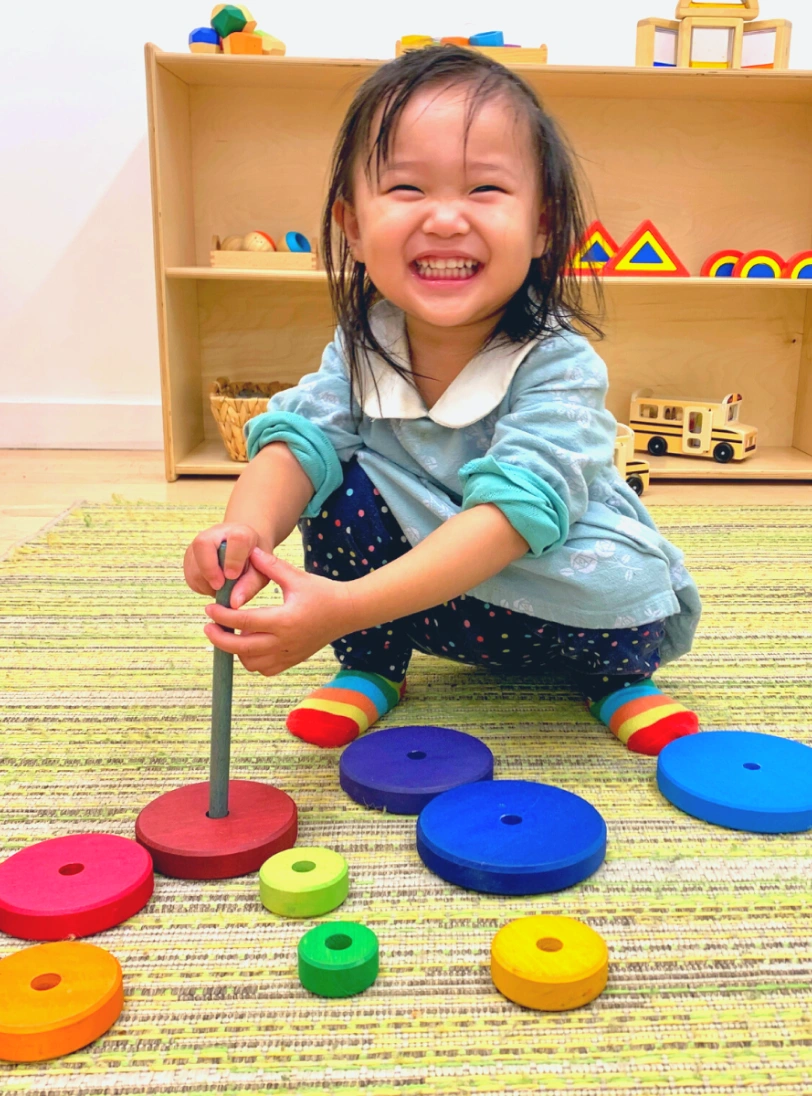 OUR STORY
Since our founding, Playgarden has focused on creating educational and developmental programs for the earliest learners. Our schools and education centers use a combination of Montessori-based curriculum, tailored songs and language curriculum, and other popular learning methods such as Reggio-Emilia, Waldorf, High Scope, and Play-Based learning.
Playgarden was founded in 2007 in Tribeca. The founders—Amanda, Valeska, and Carlos—were looking for a large indoor space to create clean, safe space for young children to learn and play in New York City. Tribeca, with its old warehouses, provided a great opportunity to convert an 8,000 square foot space with 11 ft ceilings, skylights, and oversized windows into a space where children could grow though unstructured play in the largest indoor playground in the city! Over the years we have expanded our offerings; in addition to being home to NYC's largest indoor playground, our Tribeca location also offers programs for children ages 1 to 5 years old which include Preschool and Pre-k, Learning Pods, Enrichment Classes, and Afterschool Programs.
We opened our Upper East Side Preschool on 96th and Madison Ave. in 2017 to focus exclusively on formal early learning, tailoring the space to create a nurturing, enriching Preschool/Pre-K environment. In 2019, we began working on providing access to our early education programs online, starting with  our in-person students in the spring of 2020, and made available to the world that fall. In 2023, we opened the doors for our third in-person learning center, located at Park Ave. and 86th Street.
For over 15 years, Playgarden has focused on creating educational and developmental programs for the youngest children. Through the expertise of certified teachers, physical and cognitive therapists, special needs educators, and visual/musical artists, we have continued to develop award-winning educational programs for children ages 18 months to 6 years.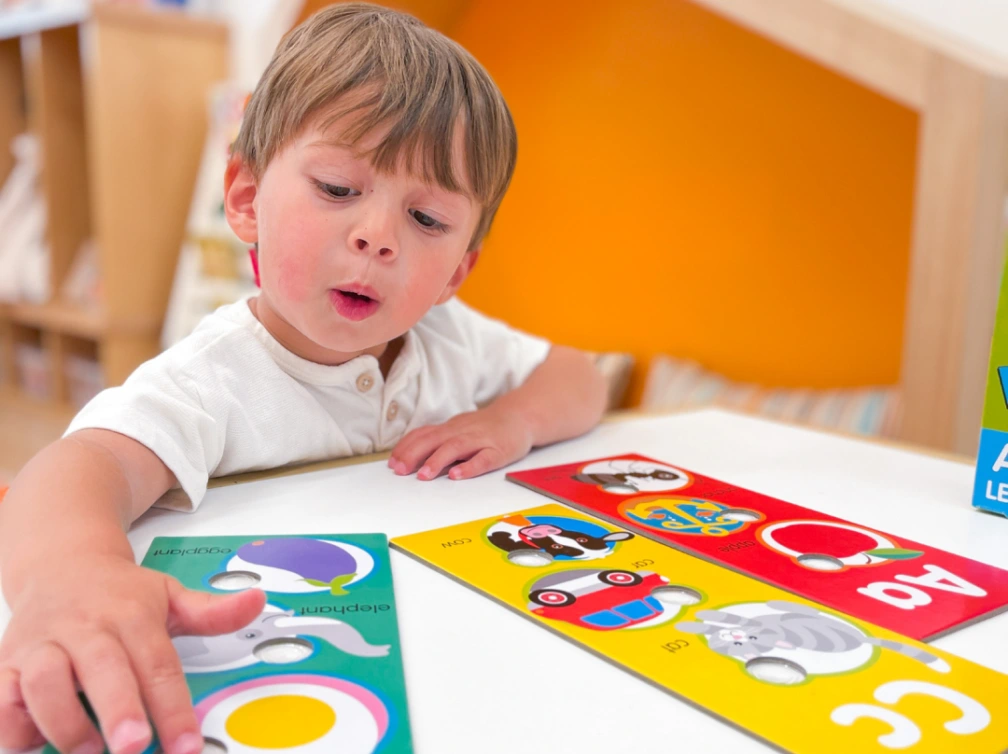 OUR MISSION
Playgarden is a premier provider of early education programs for children ages 12 months to 6 years in NYC, and around the world. By developing innovative programs tailored to the different educational stages of childhood, and through our team members' love for early education, we strive to help children grow and thrive. Our team is and will continue to be composed of a diverse group of friendly, energetic, talented individuals who are passionate about helping little ones learn. At the core of our Playgarden community is a belief in and support of equity and inclusion. We will take care of children as if they were our own, instilling them with confidence and a love of learning.
Who
Are
We
?
Educational Leadership Team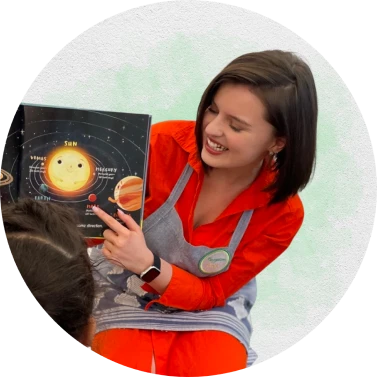 Elizabeth Gilliard
Head of Schools, Educational Director, and Lead Pre-K Teacher at Playgarden Prep
BA in Psychology with focus on Child Development, Minor in Anthropology
Master's Degree in Early Childhood Education, Birth to 2nd Gradep
NYS Teaching Certification, Birth through 2nd Grade
Educational Director
Miss Beth is an early childhood educator who is dedicated to creating meaningful educational experiences for her Playgarden Prep students, both online and in-person. She is the Educational Director and Head of Schools for Playgarden Prep's in-person locations in New York City, and has worked as a lead teacher for both Pre-K and preschool classes at Playgarden since 2016. Once described by a parent as a modern-day Mr. Rogers, she is a fan favorite of our PG Online students!
When the pandemic began in March of 2020, Miss Beth played an integral role in developing the educational content that would become Playgarden Online! Under Miss Beth's guidance, PG Online has developed hundreds of video lessons and activities with a focus on whole child development. When not teaching, filming video lessons, speaking at Webinars, or creating curriculum, she enjoys spending time with her friends and family—and Vegeta-Diana, her pet Shiba-Inu.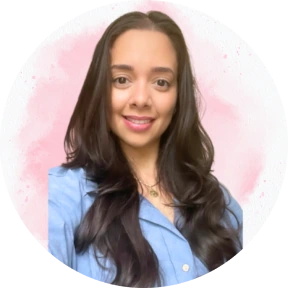 Megan Sanchez
Lead Teacher and Assistant Director of Playgarden Prep Tribeca
Double Bachelor's in Psychology and Women's & Gender Studies
Special Education Certified, NYS Teaching Certification, Grades 1-6
Associate's in Early Children Education, Birth through 2nd grade
Special Education Certified, NYS Teaching Certification, Grades 1-6
Miss Mae has a deep passion for children's growth, safety, and learning. She thrives in supporting children and their families during their first educational experiences.
Formerly a Kindergarten Teacher for six years, Miss Mae is now excited to be a part of the Playgarden Prep Team as a Lead Teacher and Assistant Director!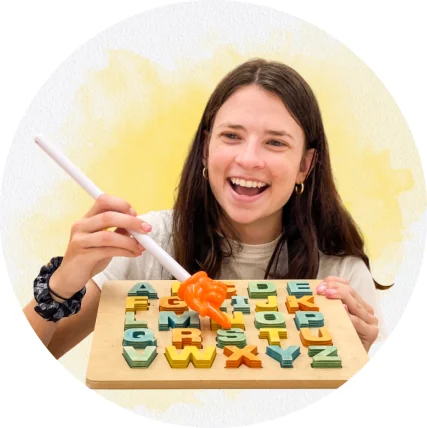 Emma Basel
Lead Teacher and Educational Director of Playgarden Prep
Master of Arts in Developmental Disabilities
BA Early Childhood Education, Minor in Disabilities Studies and HDFS (Human Development & Family Sciences).
NYS Teaching Certification, Birth through 2nd Grade
Educational Director
Miss Emma has been with Playgarden Prep since August 2020, starting out as a Lead Teacher and growing into the role of Educational Director.
With her help, PG Online is creating even more content that is suitable for children with special needs.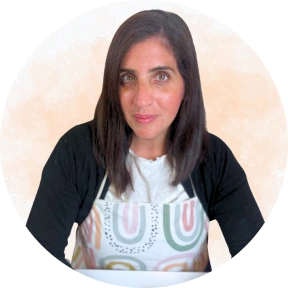 Lisa Genaro
Educational Director of Playgarden Prep Park Ave.
Master's in Education: Birth through 6th grade
Educational Therapist with over 15 years of experience in the classroom
Miss Lisa is a classroom teacher with over 15 years of experience. She has taught in public and private schools throughout New York City as a teacher and educational consultant. She specializes in Orton Gillingham, a multi-sensory approach, and has experience teaching with Teachers College Reading and Writing Workshop, Preventing Academic Failure, and Foundations.
Miss Lisa has prepared many students for the private school entrance exams, such as the ISEE, and Hunter College Elementary school. She is experienced with handwriting without tears and has helped many students improve their writing! She believes that learning should be fun, hands-on, and based on the student's individual needs. Miss Lisa believes that confidence is key when teaching children and if they believe they can they will. Learning should be fun and exciting based on the students interest. Miss Lisa's favorite food is pizza, her favorite book of all time is Lyle, Lyle, Crocodile by Bernard Webber.
Management & Administrative Team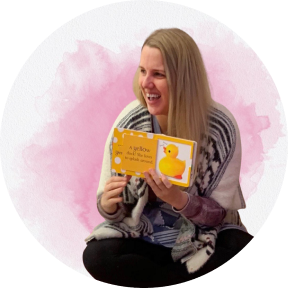 Amanda Vierheller
Over 20 years of experience in leading multidisciplinary groups of early learning specialists
10 years of experience as Director and Franchise Development Specialist with leading children's centers
Decades of experience in breakthrough curriculum development
COO - Playgarden Online &
Co-Founder of Playgarden Prep
Amanda has spent most of her life developing groundbreaking curriculum for the youngest children, dedicating her time to working at Playgarden Prep's Upper East Side program while also leading the Playgarden Online team. She is an educator and specialist in all things early learning, with a passion for making sure that Playgarden's curriculum is in line with the most up-to-date educational research. She helped to co-found Playgarden in 2007 alongside Carlos and Valeska, and also co-founded Playgarden Online when the 2020 COVID-19 pandemic began.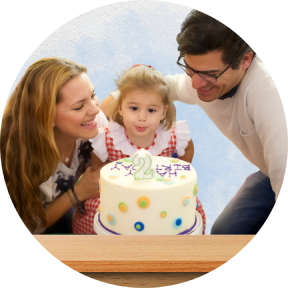 Carlos Corona
Developed, launched, and led multiple businesses during 20 years of work in investment banking, consumer products, and education
Experience working for leading firms such as Barclays, Citi, and Procter & Gamble
BS Industrial Engineering
Master of Business Administration (MBA)
CEO - Playgarden Online &
Co-Founder of Playgarden Prep
Carlos is a businessman, husband, and father of three with a passion for whole child development, and providing holistic and comprehensive educational options for children across the globe. Originally from Mexico, Carlos founded Playgarden in 2007 alongside his wife Valeska, and co-founder Amanda.
Together they created an indoor playspace that has transformed into a leading preschool and early learning center in New York City.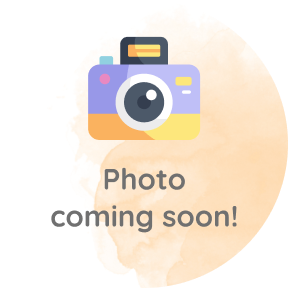 Lucy Myrtue
Managing Director of Playgarden Prep
BS in K-12 Art Education, BFA in Theatre and Performing Arts, Minor in Art
Co-Founder of Playgarden Online
Over 8 years at Playgarden Prep
Miss Lucy grew up in the education world; having been raised by two teachers, she always found herself at ease in a school environment, and was happy to find a community with Playgarden after moving to New York City from Nebraska eight years ago. Since joining the company in 2015 as a part-time employee, Lucy is now a vital part of the management team. She is responsible for overseeing in-location and online staffing, class schedules, and general curriculum guidance for lessons, activities, zooms, and other content creation. Lucy wears many hats and works closely with each team across the technology, marketing, and customer engagement departments—as well as directly with PG's founders—to ensure that needs are being met for students and teachers alike.
When the pandemic began in March 2020, she played an integral role in the launch of Playgarden Online, and continues to oversee and guide the team to ensure the platform runs smoothly for students across the country. She loves working with the Playgarden team, and finds daily inspiration from their teachers and educators! Lucy is passionate about bringing in and evolving the curriculum, and looks forward to sharing Playgarden's early education philosophies even beyond New York City—to small towns and communities like the one she grew up in.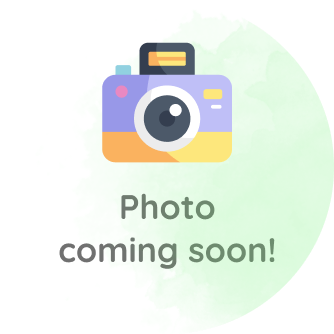 Brittany Lucas
Tribeca Site Director and Birthday Party Manager at Playgarden Prep
Former Director of Member Services and Parties & Events Coordinator at Kidville Inc.
Former Administrator at Scholastic Corporation
BS in Speech Language Pathology & Audiology
Miss Brittany has worked closely with children ranging in age from newborn to seven years old. She has taken on various roles, from children's events to their first introduction to a classroom setting. She is the Site Director for Playgarden Prep at our Tribeca location, and has worked in similar positions for over seven years! Outside of PG, she enjoys creating fun-filled at-home parties for her niece and nephew.
Miss Brittany values a strong sense of community, and strives to bring warmth, care, and compassion to work every day; she hopes to encourage such traits in the kiddos as well!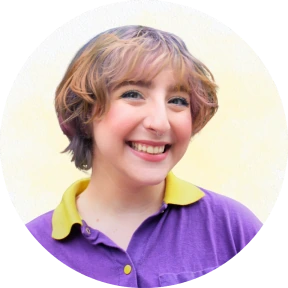 Emily Hausmann
Marketing & Operations Manager at Playgarden Prep
Over 11 years of Childcare Experience
Over 5 years of experience in Administration & Technology
BFA in Theatre Arts from Molloy University
Emily has been with Playgarden since November 2020, beginning as Tribeca's Front Desk Administrator and growing into her role as Marketing & Operations Manager for Playgarden's Online and In-Person programs. Emily has over 10 years of experience working as a babysitter and nanny for little ones of all ages, and has previously worked as a teacher for children and teenagers at theatre camps across the country. She is highly passionate about accessibility, working closely with the Playgarden Online team to provide a quality Preschool and Pre-K experience for children around the world who may not otherwise have access.
When not at Playgarden, Emily spends her time working in the theatre as a director and performer, making arts and crafts, and enjoying the company of her cat, Tommy.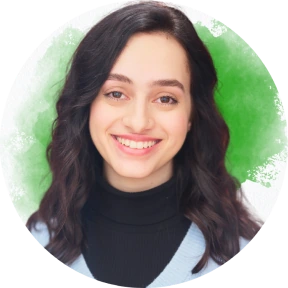 Sarah Lindquist
Preschool Administrator, Front Desk, & Enrollment Specialist at Playgarden Prep Madison Ave.
5 years of Stage Management experience
BFA in Theatre Arts from Molloy University
Miss Sarah previously worked at Playgarden as an Assistant Teacher, and has 5 years of experience in various administrative roles. As Preschool Administrator, she organizes materials and ensures the smooth running of Playgarden Prep to make sure your little one has the best day possible! In her free time, she likes to hike, babysit, and play with her cat, Winnie.
Miss Sarah is excited to greet your little one from the front desk to start their day!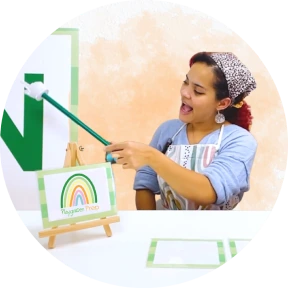 Gabby Preton
Head of Engagement at Playgarden Online
Over 6 years of Child Care Experience
Over 4 years of Classroom and Administrative Experience
BFA in Theatre Arts from Molloy University
Miss Gabby is a teacher at Playgarden Prep this year as well as Head of Engagement. Miss Gabby found her passion for education while teaching gymnastics in high school, as well as teaching at summer camps and children's theater. After graduating from Molloy College in Rockville Centre, NY, she taught at St.
Brigid Our Lady of Hope Regional School before starting at Playgarden Prep in NYC. Miss Gabby's favorite subject to teach is Spanish, because she believes that developing secondary language skills is important, and it is a language that is near to her heart. She can't wait to start class with you!
Meet Your Teachers
Our online preschool teachers are the same teachers that teach in our NYC locations. They are knowledgeable, experienced educators who love teaching little ones in-person or virtually.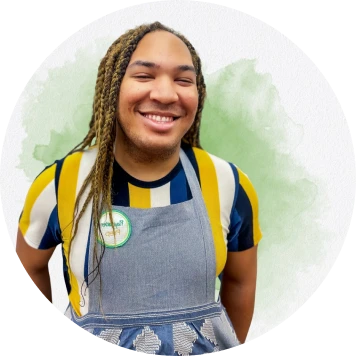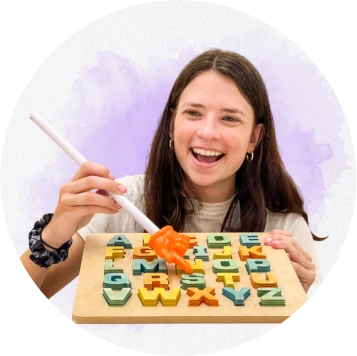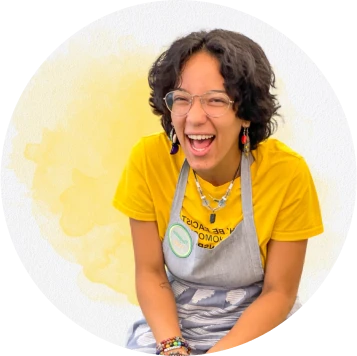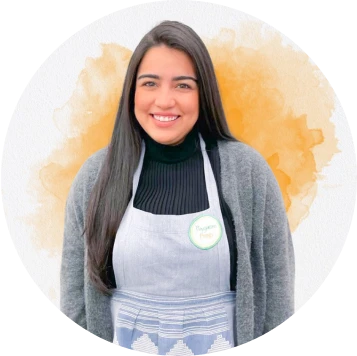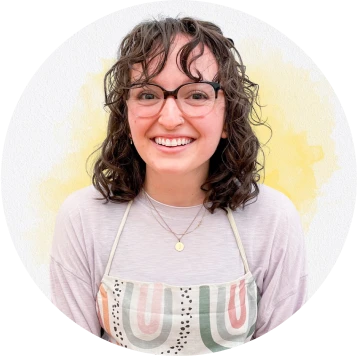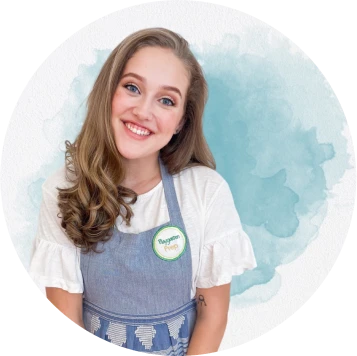 Find out more about each Playgarden Prep teacher
OUR CURRICULUM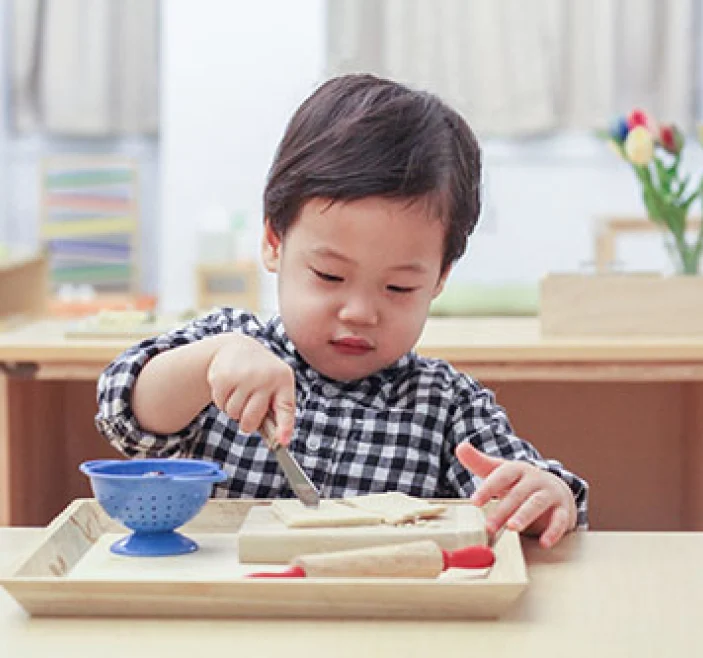 Playgarden Prep students thrive in carefully prepared classrooms designed to encourage independence. Children will be introduced to separation, daily routine and classroom environment. Our program employs the Montessori method to instill focus during individual work, and a more traditional method to build experience in group lessons. We strive to ready students for future success in a variety of educational settings. Potty training is practiced all year and is a vital component in preparing little ones for preschool.